This is a delicious and ultimate vegan pasta with bold flavor of lemon and makes an easy weeknight meal! This is great for lunch too as well as for any crowd. In short, it can be described as simple and tasty!
This lemon pasta is vegan and uses vegan parmesan. I often make vegan parmesan and stock in the refrigerator to sprinkle on breads and pasta, and it gives the perfect cheesy and nutty flavors. Regular parmesan can be used if you prefer.
Lemon juice as well as zest is used in this recipe. Depending on how you like the lemon flavor, anywhere between 2-3 tablespoon of lemon juice can be added for the given quantity of noodles. For us, this was perfect and the flavor of lemon comes through each and every bite.
This comforting pasta is easy to prepare. Yes, in under 30 minutes, this can be made and set at the table. That's always a winner! All it requires is pasta cooking time. There is not much prep work here as garlic and parsley alone need to be chopped and that can be done quickly. This can be served with a salad on the side. This is a comfort meal for us just like our traditional Lemon Rice. Be it any grain, lemon adds a zing and that's enough to make it the most delicious meal of all.
I have used angel hair pasta as it cooks quicker and helps in reducing the meal prep/cooking time. Any pasta can be used but I prefer using noodle shaped ones rather than other shaped pasta. The thin angel hair pasta along with lemon, garlic, and parsley is just amazing in flavors and you can taste heaven in each bite.
Fresh or dried parsley can be used. Any type of parsley - curly or flat leaf parsley can be used. I use what I have on hand, and the end result is absolutely delicious lemon pasta!
Black pepper powder or chili flakes can be added as per taste for the heat. I love it with chili flakes, whereas my kids prefer it as such. Both ways, tasty, adjust the spice levels as per preference and enjoy this as the best meal.
Welcome to #LemonWeek 2022 hosted by Lynn from Fresh April Flours and Rebecca from Devour Dinner. This week is sponsored by Rodelle and La Tourangelle. I may have received product samples from these sponsors to help in the creation of my recipes. All opinions are my own. Come join me and my fellow Lemon Week bloggers as we bring you recipes from appetizers to drinks to entrées and desserts!
Check out the amazing prizes you can win in our #LemonWeek Giveaway!
Prize #1: Rodelle Prize Pack
Rodelle Prize Pack includes:
2 count Gourmet Madagascar Vanilla Beans
2oz Almond Extract
4oz Natural Baker's Extract
4oz Vanilla Paste
8oz Gourmet Vanilla Extract
25oz Organic Baking Cocoa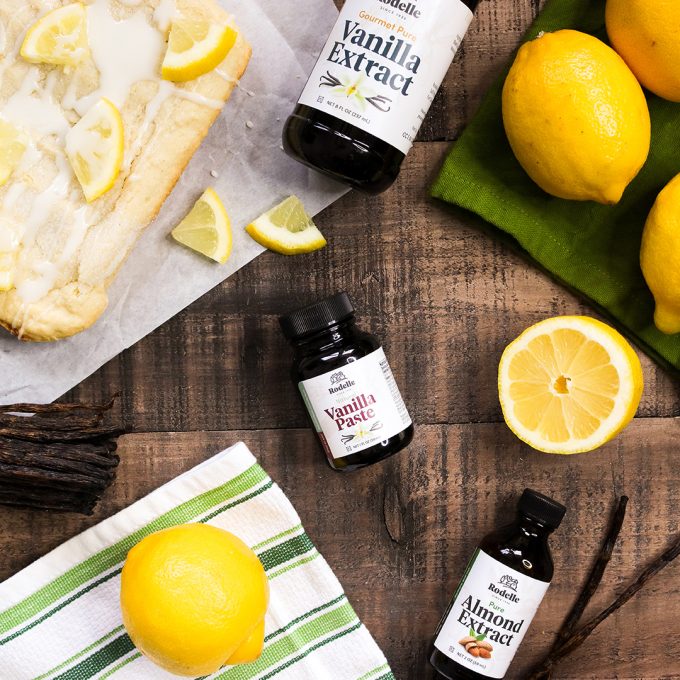 Prize #2: La Tourangelle Prize Pack
La Tourangelle Prize Pack includes:
Extra Virgin Olive Oil
Roasted Walnut Oil
Regenerative Sunflower Oil
4oz Vanilla Paste
Fleur de Sel Almond Butter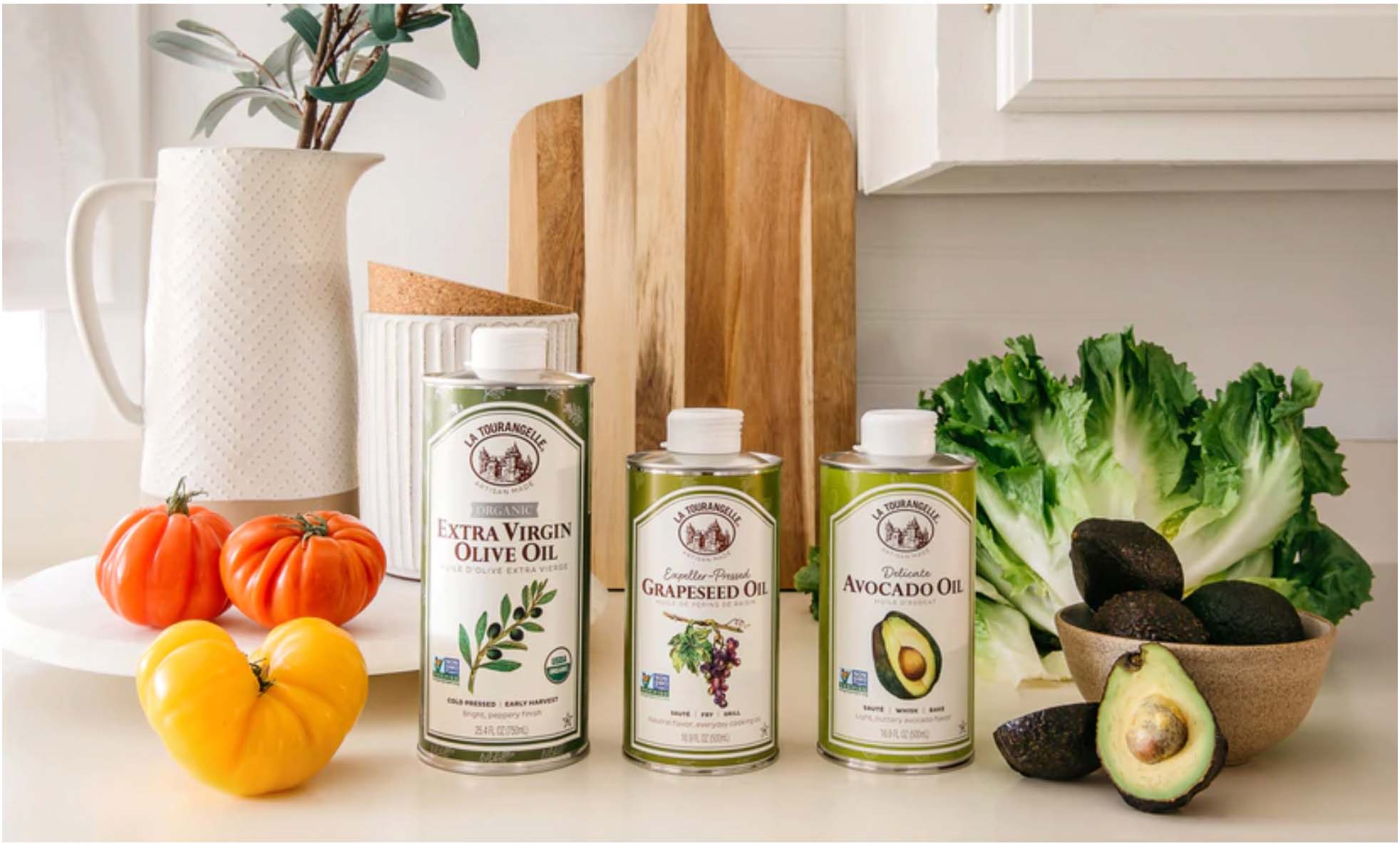 This tasty lemon garlic pasta is my share for today, the first day of Lemon Week! Here are the recipes we shared today for the event. This is a week long event and check the blog for more lemon recipes.
Monday #LemonWeek Recipes
Ingredients
Serves 2 to 3
Angel hair pasta - 6-oz
Water - 2quarts
Salt - 2 tsp
Olive oil - 2 tbsp
Garlic - 2 tbsp, finely chopped
Parsley - 3-4 tbsp, chopped
Lemon juice - 2.5 - 3 tbsp
Lemon zest - 1/4 tsp
Vegan parmesan - 2-3 tbsp
Pine nuts - 3-4 tbsp
Black pepper powder/chili flakes
Method
Boil water and cook the pasta according to package directions. Drain and set aside.
Heat oil in a pan and add the garlic. Sauté for 30-40 seconds without burning.
Add the pasta, lower the flame, add the lemon juice and zest. Combine well and remove from the flame.